Melissa and Ruben were such a BLAST! They chose, like an increasing number of couples are recently, to do their photos before the wedding. After doing family photos at Melissa's mom's house, Melissa and Ruben along with their wedding party climbed into the limo and head with us to downtown Exeter to take over the town ... Exeter was Melissa's idea from the start ... What a great idea it was. We started in the park and head slowly along the water to the center of town ending at the town hall. It was such a great experience! After the photos were done it was over to
Brookstone Event Center
in Derry to tie the knot. Leslie from the
Wedding Belle
did an absolutely AMAZING job on all the little details around the room ... it was like something out of a magazine ... a big thank you to Leslie by the way for sending Melissa and Ruben our way! We are so happy to have been a part of such a spectacular day!
I love that mirror ... it makes me smile every time I see it ...
The peacock feathers were a great touch to the bouquets!
Loving the fiddlehead boutonnieres!
Ruben waiting to see his beautiful bride for the first time.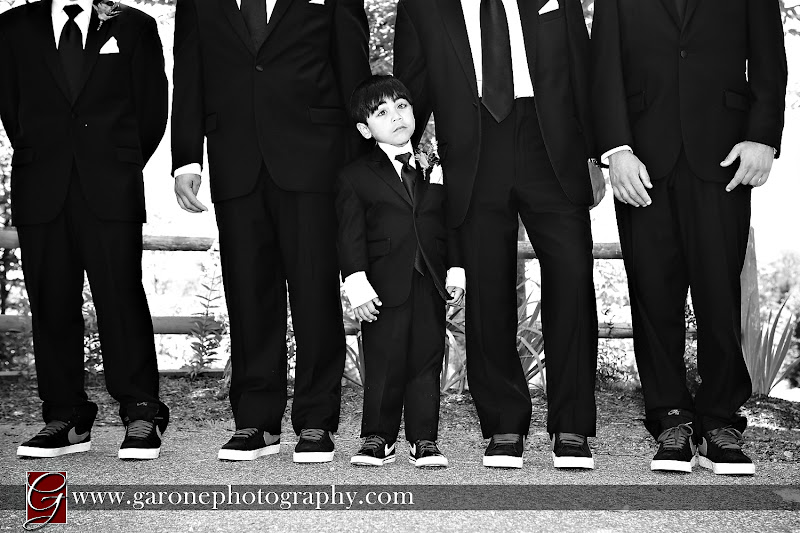 All the groomsmen ... and ring bearers ... were sporting the Nike shoes ... with purple laces to match the dresses!
A great way to end our stroll through town :)
LOVE HER!